Meet the Doctor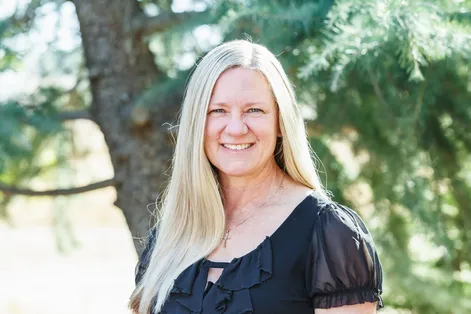 Dr. Pamela Riggs DC graduated Life Chiropractic College West magna cum laude and continued her certifiaction in animal chiropractic through Animal Chiropractic Education Source. She lives in Orangevale with her wonderful husband Jeff and their weird cat Sookie. She is also a certified Equine Touch Practioner.
Dr. Pam started Elemental Chiropractic out of a passion for animals and a love of chiropractic. Her journey started working as a chiropractic assistant (CA). During her time as a CA, she quickly saw the amazing benefits of consistent chiropractic care. Practice members became happier, less stressed, more able to function and enjoy life's blessings. It became inevitable that becoming a chiropractor was her future.
Elemental Chiropractic has been her dream from the beginning. Combining her love of animals, her desire to help all people become the best version of themselves and create a stress free experience is our goal. Elemental Chiropractic, chiropractic for life.